M argaret Reilly McDonnell is the executive director of the U.N.'s Nothing But Nets campaign, a program created to provide the most cost-effective and simple tools to fight malaria. Its product, insecticide-treated bed nets, is simple, but its influence is enormous. McDonnell and I got together recently to talk about the importance of advocacy and social impact.
What's Nothing But Nets all about?
With its bed nets, diagnostic care, and treatment methods, Nothing but Nets has reduced childhood malaria deaths by 70 percent. McDonnell says that 7 million lives have been saved in the last 10–15 years, and 63 percent of those lives were saved by bed nets.
Dreams inspire action
McDonnell shows that having a vision for a better future is key to creating change. She wants to see a world where "no parent has to subject their child to a potentially life-threatening mosquito bite."
That's a big dream, but she and her team are succeeding at making it a reality.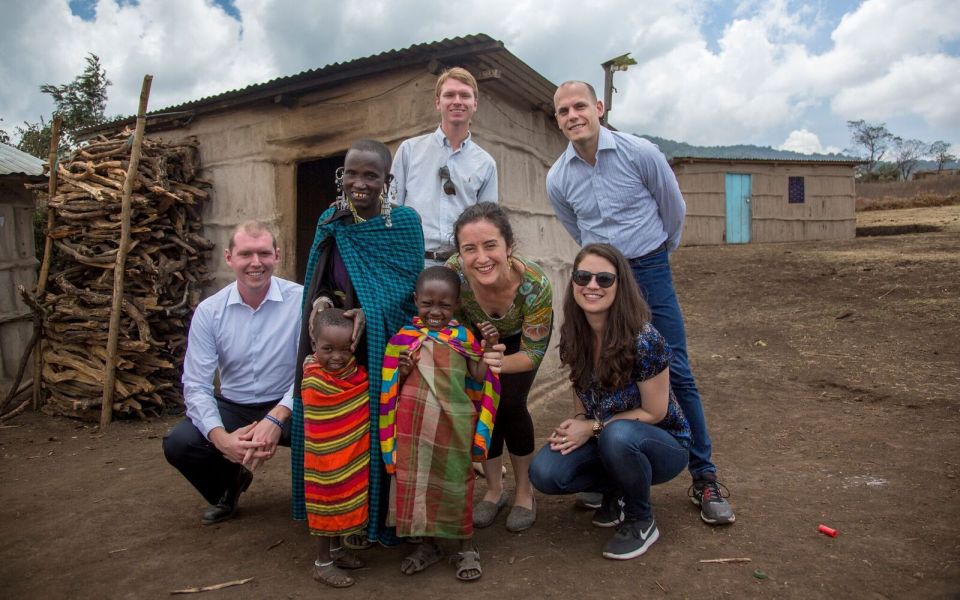 One person can change the world
McDonnell says that if you have a vision,  it's important not to "hesitate to realize the power that you have as an individual.  Many problems, she explained, seem insurmountable, but it's crucial to keep looking for ways to raise your voice and utilize your platform—whatever it may be—for good.
She offered a Margaret Mead quote that sticks with her:
"Never doubt that a small group of thoughtful, committed citizens can change the world; indeed, it's the only thing that ever has."
About Margaret Reilly McDonnell
Margaret is the Executive Director of the United Nations Foundation's Nothing But Nets campaign, which is committed to saving lives and defeating malaria. Inspired by sports columnist Rick Reilly, hundreds of thousands of people have joined the campaign that was created by the United Nations Foundation in 2006. Nothing But Nets has raised $65 million to help deliver 12 million bed nets to families in need, along with other crucial malaria interventions. In addition to raising funds for its UN partners, Nothing But Nets raises awareness and voices to advocate for critical malaria funding for the U.S. President's Malaria Initiative and The Global Fund to Fight AIDS, Tuberculosis and Malaria.
Margaret oversees the campaign's work- from fundraising and grant – making to advocacy and champion-engagement to building strong synergies with UN partners and the global malaria community. Before joining Nothing But Nets, Margaret ran strategic partnerships and worked on the grassroots engagement and advocacy portfolio with the ONE Campaign covering a wide range of global health and poverty issues. She worked with UNICEF in Botswana to develop media and civil society engagement strategies to further children's rights within the context of the HIV epidemic and as a consultant for the U.S. Coalition for Child Survival to identify and implement advocacy and coalition-building best practices. She has a Master's in Public Policy with a focus on global health from George Mason University and a broad range of experience in issue-based and political campaigning, non-profit fundraising, and international development. She has three young children so is particularly passionate about protecting children from malaria.
Is there a small group of citizens—or a single citizen—that has inspired you by making an impact? I'd love to hear about the changemakers you admire in the comments. And don't forget to check out our full interview to learn more about the amazing work of Nothing But Nets!